Red guava is like passionate samba. Grasp the romance of this summer and tickle your taste buds.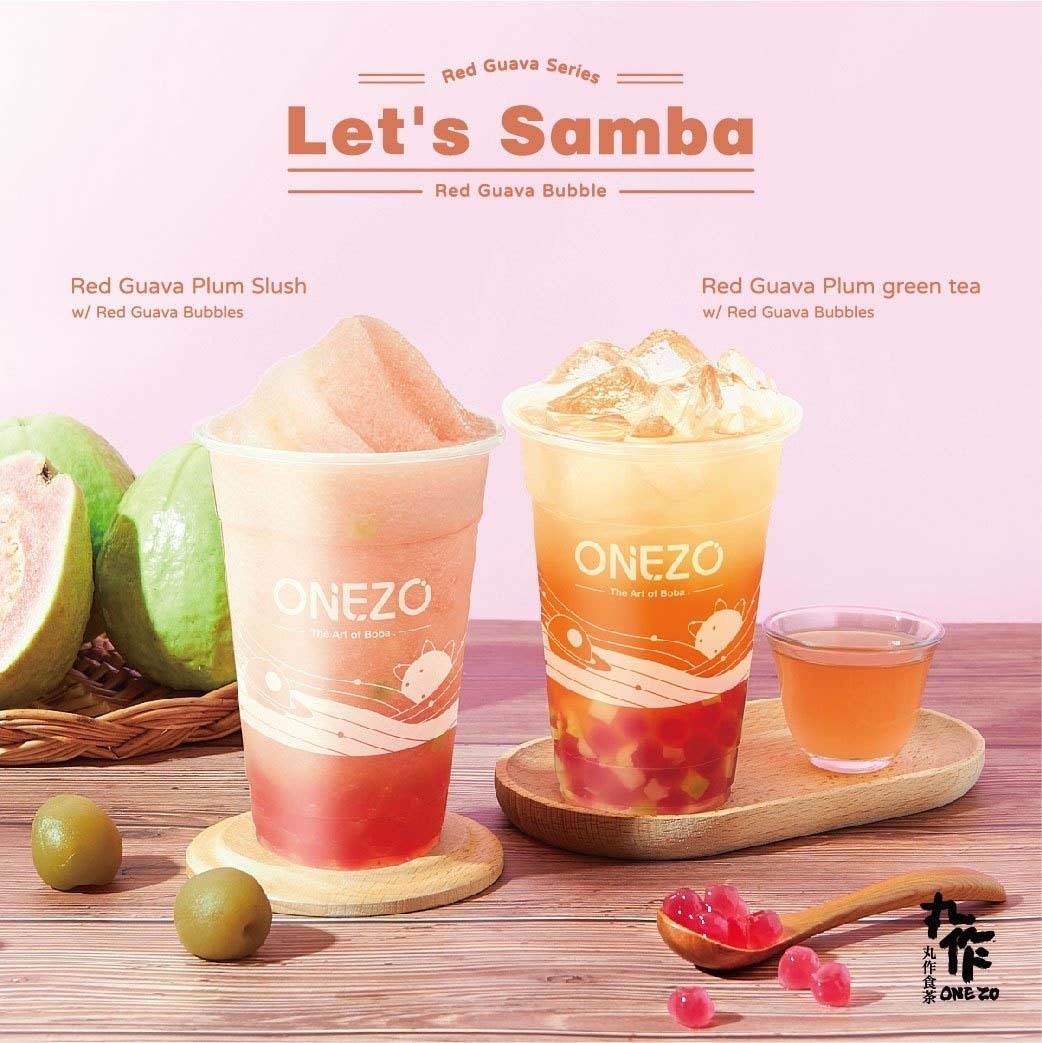 Red Guava Plum Green Tea
The plum is full of aroma and definitely will be the best way to quench your thirst.
And, mixing with sweet red guava creates a new flavor.
Moreover, topping with chewing red guava bubbles makes the appearance and taste perfect.
Red Guava Plum Slush
The cool taste with a little bit of sweet and sour is just like an unforgettable first love.
You can enjoy the dense taste from every sip.
Sweet and fresh without greasy.
Don't miss this summer ruby.
New arrival on 08/30