Do you love STRAWBERRY?Then ONEZO is your best choice.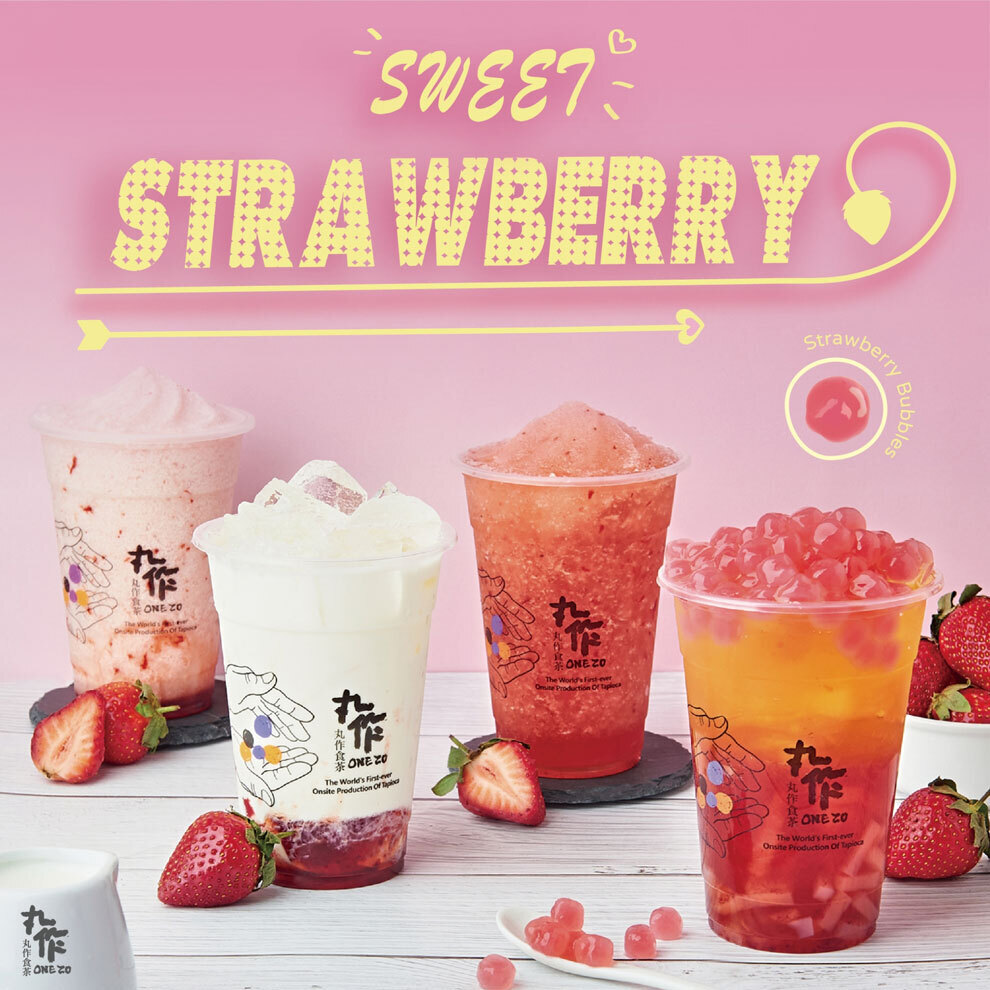 #2022 #popular#drinks
Carefully selected strawberries create a multi-level sweet taste,
with wonderful smooth milk flavor ;
Sweet and creamy taste of whipped cream,
also have the strawberry smoothie can relieve your thirst.
Strawberry Lemon green/black tea :
Refreshing and delicate,
matched with handmade strawberry bubbles&coconut jelly,
taste chewy and delicious !!!
Strawberry Series, Colorful dreamy drinks.
You can taste berries and sweetness in every cup of drinks !!!
ONEZO,Healing you Every Day.