2022 A Wonderful Christmas!A Christmas tree in the cup to share the happiness with you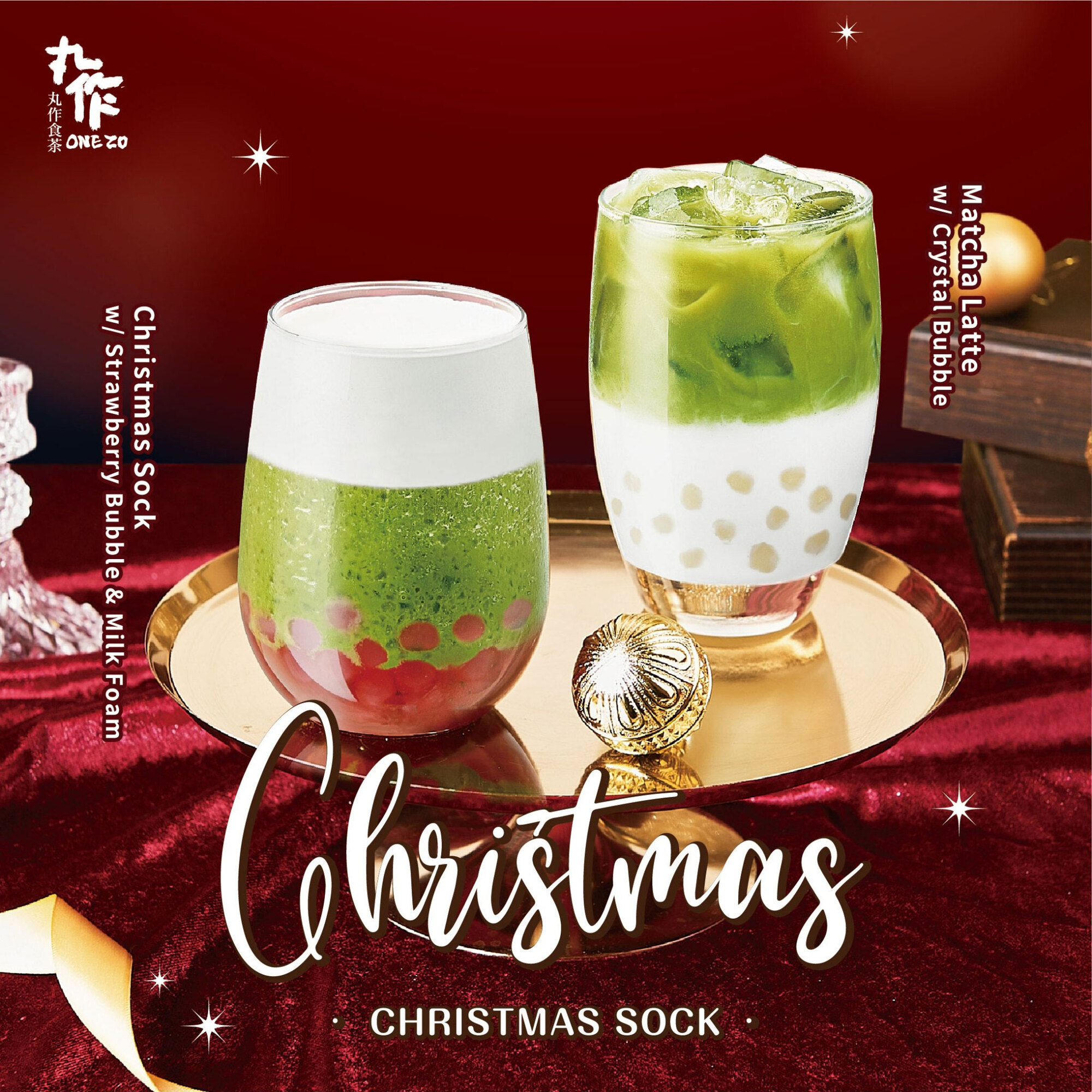 2022 A Wonderful Christmas
Can you feel the holiday vibe?
Christmas is the most exciting holiday of a year
ONE ZO has prepared a surprise
A Christmas tree in the cup to share the happiness with you❤️
Matcha Latte
Rich matcha with the elegant sweetness
Have a sip of it , you can taste the holiday vibe!
Christmas Sock
w/ Strawberry Bubbles & Milk Foam
A Christmas tree in a cup!
Red and green , the colors of holiday.
Sweet strawberry , rich matcha and creamy foam.
Fruity with slight bitter taste , flavor layers
A perfect combination , so eye-catching , so delicious.